President's Circle
Fontana Foundation of Hope
Jeffrey Burum Enterprises
The Colonies-Pacific LLC
Weingart Foundation
Andrew & Blenda Wright
Champion of Hope
Jeffrey Burum Enterprises
Jimmy Previti
Wells Fargo Foundation Government & Community Relations Group
Warrior of Hope
Advanced Environmental Landscape Design
Mark Christopher Properties
Gallant Risk & Insurance Services
Goodwill of Orange County
Hudson Housing Capital
Inland Valley Daily Bulletin
Katerra
Larson & O'Brien LLP
John P. Previti Memorial Foundation
San Manuel Band of Mission Indians
Target Foundation
The Sterpa Family Foundation Fund
Union Bank Foundation
Westport Construction
Hero of Hope
Balestreri, Potacki & Holmes
Bank of America
Bank of America Community Development
Greg & Jacqui Bradbard
California Bank & Trust
Mark Christopher Chevrolet
Cigna Healthcare
Circle City Roofing
Citi Community Capital
City of Ontario
Diversified Pacific Development Group, LLC
Gauther Construction
Gemstar Construction & Development
Glynn's Contracting
Harbro
JP Morgan Chase & Co.
Novogradac & Company LLP
Pacific Western Bank
Raymond James Tax Credit Funds Inc.
Resource Computer Solutions
Seamless Flooring
The Crebs Family Foundation
United Paving Co.
US Bank
Lawrence Van Noy
Western General Painting
WNC & Associates
Yardi Systems, Inc.
Guardian of Hope

Advantage Painting Solutions
AlphaGraphics
ATI American Technologies
Avalon Bay Communities
Aviso Legal Group LLP
BBVA Compass Bank Foundation
BluSky Restoration Contractors
Jeff Burum
Cal Solar
California State University, San Bernardino
California Steel Industry
Century Housing
Mark Christopher Chevrolet
Citizens Business Bank
Dignity Health
Dunn Edwards Corporation
Elevate Public Affairs
EmpireWorks
Endrizzi Enterprises, Inc.
Fidelity National Title
Gubb and Barshay
Hacienda Pipeline Company
HCC Surety Group
HD Supply
David Hughes
IMAC Construction
Inland Empire Health Plan
Johnson Control Fire Protection
KJ Carpet Wholesale
Klein Horning, LLP
Kyocera
Deana Lambert
Steve Lambert
LifeSteps
LINC Housing Corporation
Loma Linda University Health Services
Leslie McCollum Gooch Ph. D.
Tony & Annabel Mize
Mike Ruane
New York Life-Corona Valley
Reliant Asset Management Solutions
Riverside University Health Systems
Rockwell Drywall
Sciortino Design
John Seymour III
So Cal Apts
Southern California Association of Governments
Specialized Training by Angel Rogers
Tejon Ranch Company
Walmart Foundation
WASH Multifamily Laundry Systems
Wells Fargo Government & Community Relations
Ashley Wright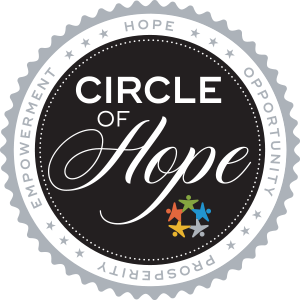 Friend of Hope

Deborah Biggs
Boys & Girls Club of Greater Redlands-Riverside
Doretta Bryan
James D. Cashion
Concorde Battery Corporation
City of Montclair
Patrick E. Clancy
Gavin Michael Clingham
Red Diamond, LLC
IMA Financial
Chuck Isbell
Christopher M. Killian
Angela Lindsey
Daniel Lorraine
Sam Mangiaterra
Jim Mog
Tomas Morales
Olen Jones
Lakira Patton
Mike Roos and Company
Murietta Development Company, Inc.
Novelty Printing
Michael G. Rademaker
Rancho Cucamonga Chamber of Commerce
Dan Richards
Tamera Salazar
Southwire
John Taylor
Dr. Joe Thigpen
TransTech
Roland & Barbara Troxel
Veteran Strong
Alexa Washburn
Kristy Willett
Frank Williams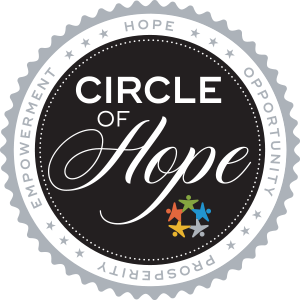 Ambassador of Hope
Brian Acome
Altec Testing & Engineering
Angel Jewlers
Jesus Armendarez
Bart Bastian
Katharyn Beebower
Scott Bricker
Sean Brunske
Brian Bush
Nora Garcia
Paul Charron
City of Fontana
City of Rancho Cucamonga
City of Upland
Corina Garay
Crown Connect
Phil Cothran
Designworks Architectural Signage & Graphics
Robert Diaz
Felipe's Catering
Naseem Farooqi
Ruby Foster
Carol Godlewski
Hardy Homes & Estates
Richard & Judith Hart
Donna & Roger Hartley
Bernard Hauser
iE Parenting
Inland Valley Association of Realtors
Joe Jacobo
Tonya Johnson-Graham
Khan D'Kulia, Inc.
Thomas Kulinski
Inette Libolt
Angela Lindsay
Martha Lopez
Kevin & Deborah Lutz
Fiona Ma
Kevin Mailangkay
Javany Martinez
Matlock Associates
Dennis Michael
Ruben Minares
David Mlynarski
Stephanie Morris
Antonio Myrell
Sean Neman
NOAA Group
Steve Neman
Robert Noeth
Gary Ovitt
David Perez
James & Paula Poppin
Precision Landscape Service
QMG
Adolfo Ramirez
Traies Roe
John Sharkey
Sheridan Solis
Suyapa Sosa
Bentley Stanton
Jill Van Balen
Bertha Vasquez
Alan Wapner
Kyle Weaver
Webb Family Enterprises
Brian Woods
Blenda Wright
Michael Wright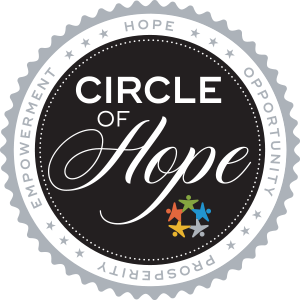 Peter Agarwal
Angel Argudo
Ajilon-Accounting Principals-Parker & Lynch
Barbara Alehandre
AMIGOS tu iglesia
Marlene Armendariz
Eric Armstrong
Javier Arriola
Allan Arzu
Alejandro Ayala
Joe Baca, Jr.
Alexander Ballesteros
Tonia Ballou
Claudia Becerril
Kevin Bedwell
Koren Bell
William Bender
John Bibeau
Larry Black
John Bohling
Rebecca Bolton
Andrew Boogush
Sandra Bowers
Lisa Burke
Philip Burum
Rachelle & Mark Bussell
Nicole Butler
Lakeyia Caddell
Emily Cadik
Citizens Business Bank Arena
Kdara Cooper-Hicks
Steven Cuevas
Jesus Caseres
Maria Castro Morales
Anna Chao
Dominic Chavez
Joe Christopher
Vera Cortez
Alyssa Cotter
Hugo Covarrubias
James & Catherine Cronin
Stephen Dally
Margie & Larry Davidson
Blake Davis
Blake & Karen Davis
DBA Bounce Realty
Robert De Acevedo
Gregory Devereaux
Mark Dixon
Mark Dowling
Colette Drexel
Shirli Driz
Sonya Duncan
Lyndon & Leslie Edwards
Kathy Escobar
Paula Escobar
Tony Esquiro
Robert Fales
Joan Feser
Martha Fonseca
Richard Forsberg
Jennifer Freeman
Lysette Freeman
Dennis Funk
Lee Gale
Denis Galindo
Gabriel Mateo Garcia
Joseph Daniel Garcia
Rada Garcia
Brett Guge
Rex Gutierrez
Dann Gunther Bathroom Remodeling
Angela Gonzales
Angela Green
Shelly Gunter
Rafael Roberto Guzman Frias
Kandy Guzman Reyes
Lesley Hampton Edwards
Noemi Harnen
Alana L. Harper
Travis Doane Haskins
Philip Hawkey
Antoinette Hewitt
Hinojos Corporation
Gabriela Hoffman
Greg & Tracy Holt
Scott Hopkins
Tom Hsieh
Ryan Hutchinson
Ryan Ingles
Claudia Jauregui
Reg Javier
George & Jamie Johnson
Maria Joyce
Alice Juarez
Raymond Junior
Kaiser Permanente Senior Advantage
Stella Kao Chu
Marie Kaplan
Lorraine Kindred
Tim & Jennifer Kohut
Jon Krellwitz
Latisha Krumplitsch
Michael & Ileana Kuhn
Lisbeth Labrada
Sarafin Lalas
Linda Lam
George & Jamie Lamb
Keith Lawless
Iraida Lebron
Terri Ledoux
Luana Lemus
Filemon Llamas
Marco Lopez
Maria Lopez
Jesus Lopez-Vasquez
Ron Loveridge
Timothy Macias
Kelly Madden
Diana Magana
Brittany Main
Bill & Judy Manis
Jose Manzo
Andrew Margo
William J Marlar
Andrea & Frank Miller
Jim Maurer
Audrie Maynard
Dale McGallian
Susan Melcher
Jacklyn Mendoza
Stephanie Milano
Ana Elsa Monte
Michael Morin
Alicia Myers
Julie Mungai
Daniel Nannenga
Dianna Noeth
Alexandria Norvani
Gabriella Nuno
Scott & Sophia Ochoa
Ginger Ontiveros
OPARC
Ray Osborne
Michael Osur
Andrew Padilla
Christopher Paez
Elijah Pearce
Detlev Peikert
Abraham Perez
Matthew Perry
Erin Phillips
Frank C. Pine
Ciriaco Q. Pinedo
Erma Polar
Steve Joseph PonTell
Joe Potocki
Randi Prewett
Severin Quaranta
Scott Quigle
Rachel Ramos
Jesse Rayo Gomez
Stephen Readmond
Orsola Razzano
Retirement Housing Foundation
Eloise Reyes
John Roberts
Vanessa Roberts
San Bernardino City Unified School District
Gabriel Sandoval
Lisa Schafer
Christy Schroeder
Armando Sedano Morales
J and R Sheridan Family Trust
Pedro Serrano
Gustavo Serrano
Isreal Sesay
Kim Shiner
Fred Shorett
Ramon Simmons
Suzanne Sproul
Sonia Stein
Kenneth Stepter, Jr.
Heidi Stoecklein
Nicole Street
Randall Street
Karen Suarez
Scot Taylor
Josie Taylor
Jeff Thom
Carol & Larry Timm
Pablo Torres
Towne Avenue Real Estate
Zoe Urrutia Kranemann
US Bank
James Vale
Zuleyma Vazquez Avila
Luis Velazquez
Diana Villanueva
Jeff & Yvette Walker
Norma Waltman
Jamie Washington
Anne Wiker
Wendy Williams
Maria Wolf
Mr. & Mrs. Wolff
Moses Yeneges
Jim & Michele Younesi
Ivan Zainos
Guillermo Zavala Correa
Donors as of December 2018.
Brian Acome
Advanced Environmental Landscape Design & Consulting
Advantage Painting Solutions
Andrew Aguero
Meredith Allen
American Technologies, Inc.
Hector Anaya
Angels Baseball Foundation
Karla Angulo Ramos
Apple American Group, LLC
Glen Aritonang
Allan Arzu
Veronica Avila
Jessica Avina
Alejandro Ayala
Balestreri, Potocki & Holmes
Bank of America
Bank of the West
Bobbie Barnett
Patricia Barnett
Wendy Barrios
Bart & Jane Bastian
BBVA Compass Bank
Claudia Becerril
Kevin Bedwell
Katharyne Beebower
Jacqueline Berckley
James Bigler
Adrianna Bluhm
Jason Blunt
Rebecca Bolton
Anthony Botello
Sandra Bowers
Boys & Girls Clubs of Greater Redlands-Riverside
Kathy Brackins
Gregory & Jacqui Bradbard
Brenda Breen
Brennan Electrical, Inc.
Tiffany Brewer
Scott Bricker
Christopher Briones
Doretta Bryan
Lisa Burke
Jeff & Kellie Burum
California Bank & Trust
California Construction Roofing & Painting
California State University San Bernardino Philanthropic Foundation
California Steel Industries, Inc.
Calypso Capital Partners
Alex Canelas
Fernando Cardenas
Christa Carr
Jesus Caseres
Josephine Castro
Maria Castro Morales
Century Housing
Yvette Chagolla
Cigna Healthcare
Circle City Roofing
Citi Community Capital
City of Fontana
City of Montclair
Patrick Clancy
Gavin Clingham
CohnReznick, LLP.
Sylvia Cordova
Corona Norco Unified School District
Daniel Corpus
Hugo Covarrubias
Crown Connect
Tinesha Cruz
Fidel Cruz-Ortiz
Steven Cuevas
Margery Davidson
Anastasia Davis
Rodney Davis
Sam Dicarlo
Eunice Dillard
Diversified Pacific Development Group, LLC
Mark Dixon
Mondi Dorrough
Kyung Douville
Shirli Driz
Sonya Duncan
Dunn Edwards Corporation
Enterprise Rent-A-Car Company of Los Angeles
EPIC Brokers
Episcopal Communities & Services
Kathy Escobar
Anthony Espino
Jennifer Estrada
Robert Fales
James Faycurry
Monique Renee Felix
Don & Sally Feser
Michael Finn
Fire-N-Ice Heating & Air
Richard Flores
Fontana Foundation of Hope
Richard Forsberg
Ruby Foster
Jennifer Freeman
Gallant Risk & Insurance Services
Corina Garay
Denise Garcia
Joseph Daniel Garcia
Gabriel Mateo Garcia
Nora Garcia
Carlos Garibay Gallardo
Gauthier Construction, Inc.
Michael Gee
Gemstar Construction & Development, Inc.
Maricella Gerez
Katrina Ginger
Angela Gonzales
Noemi Harnen-Corona
Valerie Good
Denise Lynn Graciano
Angela Green
Rafael Guzman Frias
Kandy Guzman Reyes
Hacienda Pipeline Company, Inc.
Lesley Hampton-Edwards
Noemi Harnen
Alana L. Harper
Travis Doane Haskin
Khalil Hassan
Bernard Hauser
HCC Surety Group
Esperanza Hernandez
Diana Hernandez
Joy Herring
Antoinette Hewitt
Gabriela Hoffman
Hot Sun Carpet Cleaning
Hudson Housing Capital
Ryan Hutchison
Imperial T&S Plumbing
Inland Empire Health Plan
Inland Empire United Way
Innovative Housing Opportunities
Chuck Isbell
Joe Jacobo
Claudia Jauregui
John P Previti Memorial Foundation
Dashawn Johnson
Tonya Johnson-Graham
Andy Jones
Olen Jones
Maria Joyce
JP Morgan Chase
JustGive
KC Tax Services
Yessenia Kennedy
Alan Kessman
Christopher Killian
Kimball, Tirey & St. John LLP.
Lorraine Kindred
G. Allan Kingston
KJ Carpet Wholesale
Klein Hornig, LLP
Zoe Urrutia Kranemann
Thomas Kulinski Jr
Kyocera Documents Solutions West, LLC
Lisbeth Labrada
Debra Lakees
Stephen & Deanna Lambert
Larson O'Brien LLP
Iraida Lebron
Philip Lee
Erik Leggio
Bernie & Cynthia Lilavois
LINC Housing Corporation
Angela Lindsey
Loma Linda University Health Services
Maria Lopez
Martha Lopez
Jesus Lopez-Vasquez
Daniel Lorraine
Misael Loyola-Rivera
Garrett MacArthur
Rebecca Machain
James Machen
Timothy Macias
Kelly Madden
Madole & Associates, INC.
Diana Magana
Kevin Mailangkay
Raj Maline
Laura Mandzok
Sam Mangiaterra
Jose Manzo
David Margeson
Mark Christopher Properties, LLC
William Marlar
Zelmaily Martinez
Shella Martinez
Javany Martinez
Dale McGallian
Brynn McKiernan
Dominic Melillo
Severo Mendoza
Christopher Mestas
Nora Minas
Ruben Minjarez
Fabiola Mireles
Danielle Mixon
Annabel & Tony Mize
James Mog
Jessica Molina
Stephanie Morris
Patricia Mowery
Julie Mungai
Alicia Myers
National Renovation Inc.
Luis Navarro
Ashley Neff
John Nehmens
Marcelo Nelson
Hansel Nieves Beltran
NOAA Group
Dianna Noeth
Robert Noeth
Jimmy Noroberg
Alexandria Norvani
Novogradac & Company LLP
Barbara Nunley
Ontario Pro Soccer, LLC
Ontario-Montclair School District
Onyx Architects, Inc.
Arlene Ortiz
Erick Otero
Andrew Padilla
Christopher Paez
Debra Pelch
Fernando Perez
Tony Petropulos
Tiffany Petty
Sharon Pewtress
Joanne Pineda
Ciriaco Q. Pinedo
Annette PonTell
Steve & Victoria PonTell
James and Paula Poppen
Marie Powell
Susan Powers
Jimmy Previti
Randi Prewett
Severin Quaranta
Michael Radermaker
Sylverster Ramirez
Adolfo Ramirez
Gerardo Ramos
Rancho Cucamonga School District
Raymond James Tax Credit Funds Inc.
Frank Reyna
Dagoberto Reynoso
Stephanie Rios
Riverside University Health Systems
Art Robles Jr
Rockwell Drywall
Traies Roe
Angel Rogers
Gerardo Rosales
Michael & Jayne Ruane
Juan Ruiz
Ryan Beck Photography
Tamera Salazar
Priscilla Sanchez
Gabriel Sandoval
Christy Schroeder
Sciortino Design
Seamless Flooring
Armando Sedano Morales
Kristinna Sellers
Gustavo Serrano
Pedro Serrano
Jill Sewell
John Seymour III
John Sharkey
James S. Sheridan
Ramon Simmons
Brian Sinclair
Sheridan Solis
Michelle Sosa
Suyapa Sosa
Southern California Association of Governments
Kenneth Stepter Jr
Nicole Street
Randall Street
Karen Suarez
Kurt Swigart
SWS Engineering, Inc.
Frank Taiese
Scot Taylor
Tia Taylor
John Taylor
The Ahmanson Foundation
The Colonies Partners, LP
The Colonies-Pacific, LLC
The Crebs Family Foundation
The Diamond Center
The Sterpa Family Foundation Fund
Thinkwise Credit Union
Tracy Thomas
Jere Thrasher
Charles Tini
Pablo Torres
TransTech
Barlynn Tucker
Union Bank Foundation
James Vale
Deborah Van Balen
Jill Van Balen
Lawrence Van Noy
Maimee Vang
Bertha Vasquez
Jocelyn Vazquez
Zuleyma Vazquez Avila
Joanna Velarde
Lisa Velasquez
Luis Velazquez
Diana Villanueva
Frances Walsh
Alexa Washburn
Jamie Washington
Brian Weng
Westport Construction, Inc.
Bertreasa Re'Neal White
Lawrence Wilberton
Kristy Willett
Patrice Williams
Wendy Williams
Teresa Williams
WNC & Assoctiates, Inc.
Ivy Wong
Greg & Heba Wood
Brian Woods
Ted & Tammie Wright
Ashley Wright
Andrew & Blenda Wright
Yardi Systems, Inc.
Ivan Zainos
Guillermo Zavala Correa