The test of our progress is not whether we add more to the abundance of those who have much, it is whether we provide enough for those who have little.
~ Franklin D. Roosevelt
Jeffrey S. Burum, Chairman
In 1991, using his own resources, Mr. Burum co-founded National Community Renaissance (National CORE) in response to the need for affordable housing in San Bernardino County. Five years later, wanting to provide more than shelter to low-income families and seniors, he co-founded the Hope through Housing Foundation to offer programs and services that transform the lives of residents. Today, National CORE is one of the largest national nonprofit affordable housing developers in the country.
Burum is a long-time affordable housing advocate. Early in his career, he was one of 22 real estate professionals to be appointed by Congress to serve on the Millennial Housing Commission, whose mission was to make recommendations for Federal housing policy to legislators.
During his 30 years in the development field, Burum established three successful real estate companies in addition to National CORE and Hope through Housing: (1) Diversified Pacific Communities, a builder of custom quality single family home communities throughout Southern California; (2) Diversified Pacific Opportunity Fund, founded in 2008 in response to the market downturn and has raised more than $60 million in private capital to purchase and develop land and other real estate assets; and (3) Colonies Crossroads, a land investment group that has developed a 400+-acre master planned community featuring more than 1,000 residential homes and more than one million square feet of commercial space, of which Burum is a managing partner.
Burum is active in the community serving on many nonprofit and for-profit boards and previously served on the board of Pomona Valley Habitat for Humanity and AIG Sun America's Asset Management Company.
Ray Crebs
Mr. Crebs currently serves as President of New Direction and is recognized as a leading expert in mortgage banking. He served as Chairman of the Board and President/CEO of Directors Mortgage Loan Corporation, a full service mortgage banker with permanent servicing of $15 billion dollars. Under his direction, the Company grew to become the largest independent mortgage company in the country with 127 branch locations and more than 3000 employees. Drawing from more than 25 years of experience in real estate finance, Crebs successfully negotiated the sale of Directors Mortgage to Norwest Bank. Later, Wells Fargo Bank acquired Norwest Bank.
As a former President of the California Mortgage Bankers Association, he frequently serves as a consultant in the mortgage banking industry. Crebs also served on the Board of Governors of the Mortgage Bankers Association of America in Washington, DC and the boards of WMC Mortgage, PSP Financial Services, and Pioneer Savings Spring Mountain Group. Crebs is a graduate of the School of Management from the University of California, Riverside and the School of Mortgage Banking from Northwestern University School in Michigan. He is a licensed real estate broker and a founder and board member of Golden State Business Bank.
Malik J. Mallory
Malik J. Mallory has nearly a decade of experience in the financial services industry and proudly serves clients in Rancho Cucamonga as an Edward Jones financial advisor. His areas of focus include retirement savings strategies, retirement income strategies, wealth strategies, college savings, estate and legacy strategies, and divorce finances. Mr. Mallory graduated from CSU San Bernardino with a degree in accounting and received his MBA from University of Phoenix. Mr. Mallory was born and raised in the Inland Empire, and he has always believed strongly in giving back to his community. He currently serves on the board of directors for the Lincoln Club and Finance Department Board at CSU San Bernardino.
Brenda J. Rodriguez
Since 2009, Brenda J. Rodriguez has served as the Executive Director of Affordable Housing Clearinghouse (AHC), a nonprofit which has been facilitating loans for affordable housing and community development project for more than 30 years. In 1998, AHC set out to become a premier community lender and homebuyer education provider, promoting homeownership for low- and moderate-income individuals.
Dedicated to the Orange County community, Brenda serves on several Boards focused on housing and uplifting families, including the Kennedy Commission (Chairwoman), Orange County Community Housing Corporation (Treasurer) and Innovative Housing Opportunities. She is passionate about educational programs and helping underserved, low-income families and the veteran community. She facilitated the 2016 Veterans Symposium on Housing in Orange County and has previously served as Chair for the Orange County Military and Veterans Families Collaborative's Steering Committee for Housing. Brenda maintains relationships with contacts at the U.S. Department of Housing and Urban Development, the Federal Home Loan Bank of San Francisco, and the Federal Reserve and established her organization's relationship with the Veterans Administration, partnering with them to offer a life skills series three times per year. The series focuses on topics such as tax savings, credit information, and homeownership. For six years, she has served as a Board Director for the Southern California Association of Nonprofit Housing, where she has also volunteered as part of the Fundraising and Recruitment Committees.
Brenda previously held positions in both the private sector (including Czarnowski Exhibit Services and IBM) and the public sector (County of Orange Housing and Community Services). She earned a BA in Social Work from UC Berkeley and a Master of Science in Public Policy Management from the Heinz School of Public Policy at Carnegie Mellon University. She studied at the University of Padua, Italy and speaks both Italian and Spanish. Brenda was born and raised in South Central Los Angeles.
Minnie Santillan
Minnie Santillan is the Chief of Staff for Assemblymember Blanca Rubio. In her role, Minnie is responsible for promoting the Assemblymember's legislative and political agenda. She has worked in campaign politics and political consulting in the State of California for more than twenty years. She started her own public relations and political consulting firm, Santillan Devlin, LLC in 2010, specializing in campaign management strategy, message development, and field operations.
Passionate about her community, Minnie has served as President of the Fresno Downtown Association and the Hispanic Commission, as a member of the Family Self-Sufficiency Corps, Inc., the Fresno Women's Network, and has volunteered as a docent at the Metropolitan Museum and the Downtown Association. In 2004, the Fresno Bee recognized Minnie as one of Fresno County's Top Ten Professional Women of the Year, making her one of the youngest females to receive this honor.
Karen Scott
Karen Scott has served as the Executive Director of the Children and Families Commission — First 5 San Bernardino for 12 years, overseeing the design and development of strategies and the contracting and funding of agencies and providers in the amount of $25 million a year. Under her leadership, the organization promotes, supports, and enhances the health and early development of children, prenatal through age five, through coordinated and comprehensive systems of care that strengthen children, families and communities, ensuring children are safe, healthy and ready to enter and succeed in school.
Karen has dedicated her career to serving families and communities, identifying and establishing partnerships, fostering and nurturing multi-sector relationships, and coordinating convenings of collective impact stakeholders, to leverage scarce resources, to ensure the best possible outcomes for residents, especially young children.
Larry Van Noy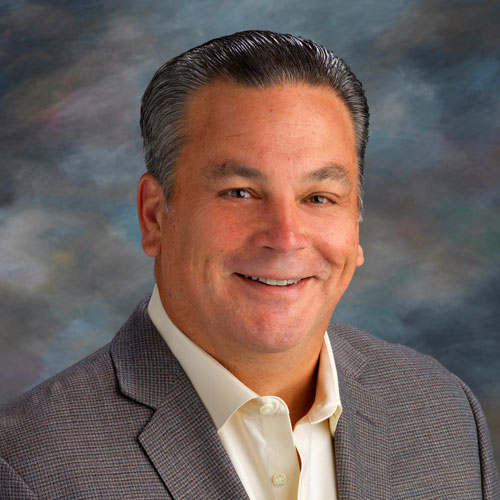 For more than 40 years, Mr. Larry Van Noy has been an independent residential income property owner and operator, with properties in Oklahoma, Hawaii, and throughout Southern California.  He has founded and managed real estate development, construction and property management companies, and has served as an officer of several California-based entities and as a director of both private and non-profit organizations.  He has a wide-ranging background and broad experience in the acquisition, finance, management, and divestment of apartment properties.
Andrew B. Wright
Mr. Wright co-founded National Community Renaissance in 1992 and now serves as the organization's Co-Chairman. Mr. Wright led a prestigious career in real estate development spanning more than 30 years. He served as a partner for Diversified Pacific Development Group and was President of the Inland Empire division of KB Homes. Throughout his real estate career, Mr. Wright built more than 5,000 entry level homes, was a three-time president of the Southern Arizona Home Builders Association and was named Builder of the Year in 1979.
G. Allan Kingston
Mr. Kingston, as President and CEO of Century Housing Corporation for 18 years directed the financing of more than 14,000 affordable/workforce households, in 250 housing developments, in Los Angeles and throughout Southern California. While originating more than $450 million in housing loans, he also led Century to initiate "More Than Shelter® Services, Inc." to assist underserved communities and families with after-school tutoring, job training and placement, transitional housing for homeless veterans, childcare, health and wellness for seniors, and creation of two charter middle schools. Now retired, Mr. Kingston served three years as the Chairman of the National Housing Conference, the nation's oldest advocacy organization for affordable housing. He is a member of several national and state non-profit boards, including the National Alliance to End Homelessness, the NHC, and the California Housing Consortium, and is a long-time member of the Urban Land Institute.
BECAUSE OF YOU
we are making a difference in the lives of children, families and seniors living in poverty. Together, we transform lives and communities.