Helping Children and Teens Achieve Success
of students plan to graduate from high school and pursue college/career training
of students have career aspirations.
are doing better in school.
get their homework done on-time.
"There's a lot of fights at my high school and I don't really get along with my mom and siblings, so I look forward to hanging out at the after-school program because I know I have a place to go to that's fun and safe."
~ Teen at Rancho Verde Village
Need for Hope
Hope through Housing's after-school programs are designed to address the academic and social needs of children living in poverty.
Most of our families earn less than 80% of the area median income
64% of our households are headed by single mothers
83% of children qualify for free/reduced meals.
These children are highly at-risk for repeating the cycle of poverty if we do not intervene and come alongside these parents in preparing children and teens for a bright future.
"The goal of Building Bright Futures is to instill the belief in children that all things are possible, sparking their imagination and equipping them to reach greatness despite any personal barriers."
~ Greg Bradbard, President of Hope through Housing
How we Build Bright Futures
Hope through Housing provides 30 onsite after-school programs within National CORE communities, providing a safe, nurturing after-school environment, when youth are most likely to get into trouble. Each program runs for at least three hours on weekdays, with a minimum of one hour of homework assistance for four days – resulting in more than 98,000 hours of homework assistance annually! We also ensure youth receive a healthy snack and participate in activities that promote academic enrichment, improve physical fitness, support violence prevention and character building, and offer exposure to college and career information.
Additionally, the Building Bright Futures initiative aims to expand on the success of Hope through Housing's after-school programs by focusing on increasing college and career readiness for community youth through activities during after-school programs, school success celebrations, business leader presentations, college-prep workshops, and scholarship support.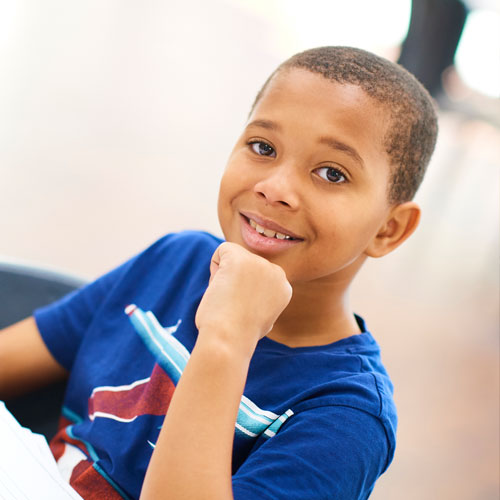 BECAUSE OF YOU
we are making a difference in the lives of children, families and seniors living in poverty. Together, we will transform lives and communities