President's Circle
Fontana Foundation of Hope
Jeffrey Burum Enterprises
The Colonies-Pacific LLC
Weingart Foundation
Andrew & Blenda Wright
Champion of Hope
Jeffrey Burum Enterprises
Jimmy Previti
Wells Fargo Foundation Government & Community Relations Group
Warrior of Hope
Advanced Environmental Landscape Design
Mark Christopher Properties
Gallant Risk & Insurance Services
Goodwill of Orange County
Hudson Housing Capital
Inland Valley Daily Bulletin
Katerra
Larson & O'Brien LLP
John P. Previti Memorial Foundation
San Manuel Band of Mission Indians
Target Foundation
The Sterpa Family Foundation Fund
Union Bank Foundation
Westport Construction
Hero of Hope
Balestreri, Potacki & Holmes
Bank of America
Bank of America Community Development
Greg & Jacqui Bradbard
California Bank & Trust
Mark Christopher Chevrolet
Cigna Healthcare
Circle City Roofing
Citi Community Capital
City of Ontario
Diversified Pacific Development Group, LLC
Gauther Construction
Gemstar Construction & Development
Glynn's Contracting
Harbro
JP Morgan Chase & Co.
Novogradac & Company LLP
Pacific Western Bank
Raymond James Tax Credit Funds Inc.
Resource Computer Solutions
Seamless Flooring
The Crebs Family Foundation
United Paving Co.
US Bank
Lawrence Van Noy
Western General Painting
WNC & Associates
Yardi Systems, Inc.
Guardian of Hope

Advantage Painting Solutions
AlphaGraphics
ATI American Technologies
Avalon Bay Communities
Aviso Legal Group LLP
BBVA Compass Bank Foundation
BluSky Restoration Contractors
Jeff Burum
Cal Solar
California State University, San Bernardino
California Steel Industry
Century Housing
Mark Christopher Chevrolet
Citizens Business Bank
Dignity Health
Dunn Edwards Corporation
Elevate Public Affairs
EmpireWorks
Endrizzi Enterprises, Inc.
Fidelity National Title
Gubb and Barshay
Hacienda Pipeline Company
HCC Surety Group
HD Supply
David Hughes
IMAC Construction
Inland Empire Health Plan
Johnson Control Fire Protection
KJ Carpet Wholesale
Klein Horning, LLP
Kyocera
Deana Lambert
Steve Lambert
LifeSteps
LINC Housing Corporation
Loma Linda University Health Services
Leslie McCollum Gooch Ph. D.
Tony & Annabel Mize
Mike Ruane
New York Life-Corona Valley
Reliant Asset Management Solutions
Riverside University Health Systems
Rockwell Drywall
Sciortino Design
John Seymour III
So Cal Apts
Southern California Association of Governments
Specialized Training by Angel Rogers
Tejon Ranch Company
Walmart Foundation
WASH Multifamily Laundry Systems
Wells Fargo Government & Community Relations
Ashley Wright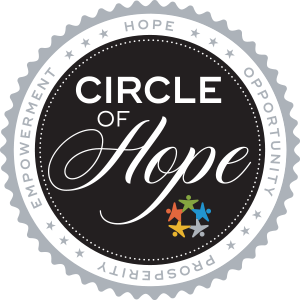 Friend of Hope

Deborah Biggs
Boys & Girls Club of Greater Redlands-Riverside
Doretta Bryan
James D. Cashion
Concorde Battery Corporation
City of Montclair
Patrick E. Clancy
Gavin Michael Clingham
Red Diamond, LLC
IMA Financial
Chuck Isbell
Christopher M. Killian
Angela Lindsey
Daniel Lorraine
Sam Mangiaterra
Jim Mog
Tomas Morales
Olen Jones
Lakira Patton
Mike Roos and Company
Murietta Development Company, Inc.
Novelty Printing
Michael G. Rademaker
Rancho Cucamonga Chamber of Commerce
Dan Richards
Tamera Salazar
Southwire
John Taylor
Dr. Joe Thigpen
TransTech
Roland & Barbara Troxel
Veteran Strong
Alexa Washburn
Kristy Willett
Frank Williams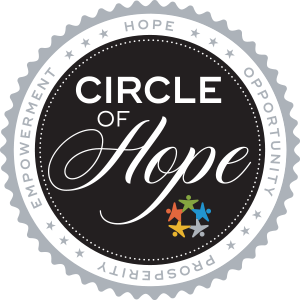 Ambassador of Hope
Brian Acome
Altec Testing & Engineering
Angel Jewlers
Jesus Armendarez
Bart Bastian
Katharyn Beebower
Scott Bricker
Sean Brunske
Brian Bush
Nora Garcia
Paul Charron
City of Fontana
City of Rancho Cucamonga
City of Upland
Corina Garay
Crown Connect
Phil Cothran
Designworks Architectural Signage & Graphics
Robert Diaz
Felipe's Catering
Naseem Farooqi
Ruby Foster
Carol Godlewski
Hardy Homes & Estates
Richard & Judith Hart
Donna & Roger Hartley
Bernard Hauser
iE Parenting
Inland Valley Association of Realtors
Joe Jacobo
Tonya Johnson-Graham
Khan D'Kulia, Inc.
Thomas Kulinski
Inette Libolt
Angela Lindsay
Martha Lopez
Kevin & Deborah Lutz
Fiona Ma
Kevin Mailangkay
Javany Martinez
Matlock Associates
Dennis Michael
Ruben Minares
David Mlynarski
Stephanie Morris
Antonio Myrell
Sean Neman
NOAA Group
Steve Neman
Robert Noeth
Gary Ovitt
David Perez
James & Paula Poppin
Precision Landscape Service
QMG
Adolfo Ramirez
Traies Roe
John Sharkey
Sheridan Solis
Suyapa Sosa
Bentley Stanton
Jill Van Balen
Bertha Vasquez
Alan Wapner
Kyle Weaver
Webb Family Enterprises
Brian Woods
Blenda Wright
Michael Wright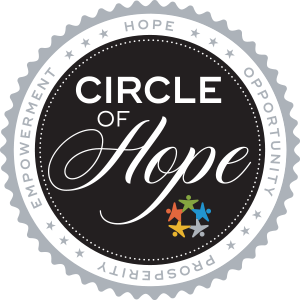 Angel Agudo
Altec Testing & Engineering
Antoninos Italian Restuarant
Blanca Arellano
Adrian Arroyo
Art Deck Professional Waterproofing
Allan Arzu
Tonia Ballou
Katharyne Beebower
Alejandra Benavente
Rebecca Bolton
Scott Bricker
BSM
Martha Bujosa
Helen Burney
Nicole Butler
CareMore Health Plan
John Carney
Jesus Caseres
Jonathan Castillo
Stephanie Chase
Dominic Chavez
Sara Clark
Michael Cosner
Stephen Dally
Margie & Larry Davidson
Design Works LA
Mark Dixon
Sonya Duncan
Paula Escobar
Florence Pasta
Martha Fonseca
Richard Forsberg
Shelley Gagnet
Denis Galindo
Corina Garay
Nora Garcia
Alejandrina Gonzalez
Angela Gonzales
Angela Green
David Grunwald
Rex Gutierrez
Lesley Hampton-Edwards
Janet Harms
Hardy Homes & Estates, Inc.
Noemi Harnen
Travis Doane Haskin
Bernard Hauser
Antoinette Hewitt
Honest Care
Chuck Isbell
Stacey Jamilkowski & Family
Claudia Jauregui
OJ Insulation
Tonya Johnson-Graham
Natashka Jones
Glinda Jordon-Jenkins
Yessenia Kennedy
Christopher M. Killian
G. Allan Kingston
Timothy Kohut
Zoe Urrutia Kranemann
Laura Kuhns
Thomas Kulinski Jr.
Mary Kwolek
Penny La Madrid
Iraida Lebron
Lee & Stires, Inc.
Luana Lemus
Filemon Llamas
LL Creations
Maria Lopez
Martha Lopez
Kevin Mailangkay
Jose Manzo
Virgil Marcos
Javany Martinez
Brenda McFarlane
Jacklyn Mendoza
Ruben Minjarez
Stephanie Morris
Alicia Myers
Robert Noeth
Rebecca Norman
Ontario Chamber of Commerce
OPARC
Pacific Advisors
Lisa Padgett
Tom Paradis
Lakira Patton
Abraham Perez
Erma Polar
Victoria PonTell
Randi Prewett
Adolfo Ramirez
Michelle Ramirez
Jesse Rayo Gomez
RMP Supply
Vanessa Roberts
Rockwell Drywall
San Bernardino Unified School District
Gabriel Sandoval
Armando Sedano Morales
Senior Solutions Professionals
John Seymour Ill
John Sharkey
J and R Sheridan Family Trust
Sierra Framing
Ramon Simmons
Skin Perfect Medical Spa
Lawrence Snowden
Sheridan Solis
Suyapa Sosa
Randall Street
Studio Archirects
The Countertop Factory
TransTech
James Vale
Guadalupe Valencia
Jill Van Balen
Bertha Vasquez
Leonel Vazquez
Luis Velazquez
Victoria Gardens
Ted & Tammie Wright
Robert Wyatt
Ivan Zainos
BECAUSE OF YOU
we are making a difference in the lives of children, families and seniors living in poverty. Together, we transform lives and communities.