President's Circle
Jeff and Kellie Burum
Citizens Business Bank
The Colonies-Pacific, LLC
Hudson Housing Capital
John P Previti Memorial Foundation
North County COVID Fund (Leichtag Foundation)
The Rauch Family Foundation
Lawrence Van Noy and Mary Kowlek
Wells Fargo
Andrew Wright
Champion of Hope
Arconic Engines
Comerica Bank
H.N. and Frances C. Berger Foundation
Union Bank
Warrior of Hope
Advanced Environmental Landscape Design & Consulting
Balestreri, Potocki & Holmes
Bank of America
BBVA Compass Bank
BluSky Restoration Contractors
California Bank & Trust
Chase
Cigna Healthcare
CIT Bank
City of Ontario
Desert Healthcare District
Dignity Health Foundation Glendale Memorial
First Foundation, Inc.
Fontana Foundation of Hope
Gallant Risk & Insurance Services
Inland So Cal United Way
Kaiser Permanente
Kenyon Plastering
Larson LLP
Making Hope Happen Foundation
Mark Harris Plumbing
Pacific Premier Bank Foundation
Pacific Western Bank
Safelite Group
Charles and Mildred Schnurmacher Foundation
Seamless Flooring
Silverline Construction, Inc.
Sisters of Charity of the Incarnate Word
Southern California Edison
Southern California Gas Company
Target Foundation
The Crebs Family Foundation
The Sterpa Family Foundation Fund
US Bank
Walmart Foundation
Westport Construction, Inc.
Hero of Hope
3M Foundation
Greg and Jacqui Bradbard
Circle City Roofing
CTBC Bank Corp.
Dan Moore Electric
Diversified Pacific Development Group, LLC
Dunn-Edwards
Ferguson Supply
Fidelity National Title
First 5 San Bernardino
Gauthier Construction, Inc.
Glynn's Contracting
Grace Helen Spearman Foundation
Inland Empire Health Plan
Janet Harms
Klein Hornig, LLP
Loma Linda University Health Services
Mark Christopher Properties, LLC
MGR Properties
Novogradac & Company LLP
Onyx Architects, Inc.
Steve and Victoria PonTell
Raymond James Tax Credit Funds Inc.
San Bernardino County Board of Supervisors
SCAN Health Plan
Susan Searing
Southern California Association of Governments
Tokio Marine HCC-Surety Group
Vandalia Redevelopment Group
Guardian of Hope

Advantage Painting Solutions
Aviso Legal Group LLP
John Bremond
Doretta Bryan
Cal Solar, Inc.
California Resources Corporation
California State University San Bernardino Philanthropic Foundation
Clark Pest Control
Dan Guerra & Associates
Mondi Dorrough
EmpireWorks
Michelle Fehlman
Richard Greever
David Grunwald
Gubb and Barshay
Housing Authority of the County of San Bernardino
IMA Foundation
IMAC Construction
Imperial T&S Plumbing
Annabel & Tony Mize
OPR Communications
Patton Sales Corp
Rockwell Drywall
Angel Rogers
RRM Design Group
Michael and Jayne Ruane
Tamera Salazar
Sciortino Design
John Seymour lll
Sierra West Finish
Target
Togawa Smith Martin Architects, Inc.
UBS Financial
Alexa Washburn
Andrew Watt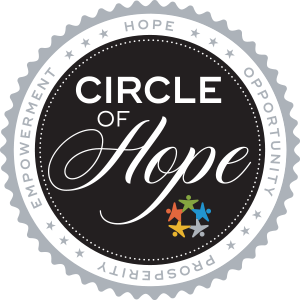 Friend of Hope

A Lot of Good
Angel Jewelers
Katharyne Beebower
Lucy Bender
Adrianna Bluhm
Scott Bricker
Gavin Michael Clingham
City of Montclair
Sonja Coffee
Alyssa Cotter
Robert Diaz
Tamera Finnie
LifeSteps Financial
Shelley Gagnet
Lori Ginex-Orinion
Bernard Hauser
Randal Jackson
Olen Jones
Yessenia Kennedy
Christopher M. Killian
Kimball, Tirey & St. John LLP.
Landscape Development
Dianna Lee
Nefertiti Long
Daniel Lorraine
Lucille's Bar-B-Que
Mama's Oil Factory
Maureen McLaughlin
Mark McReynolds
Lisa Medina
Rubin Minjarez
Network for Good
Robert Noeth
Jorge Norena
North Hills Church of Seventh-Day Adventist
Heather Parsons
Lakira Patton
Erin Phillips
Ciriaco Q. Pinedo
Jesse Rayo Gomez
Red Stone Equity Partners
Residential Design Services
Mike Roos and Company
Sierra Aviation Group
Studio E Archirects
Synergy Medical Aesthetics, Inc.
TA Consulting
John Taylor
Thigpen Consulting, Inc.
JoAnne Venter
Cecilia Vest
Victoria Gardens
Webb Family Enterprises
Ashley Wright
Jonathan Zackula
Elizette Zait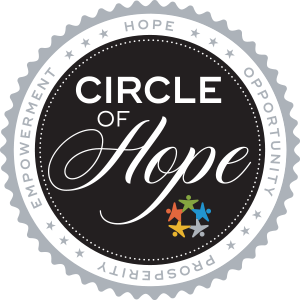 Angel Agudo
Norman Aleman
Linda Api
Lisa Barrera
Bernie Bernstein
Rebecca Bolton
Ariana Brendle
Susan Burton
Cambridge College
Paul Charron
Dominic Chavez
Patrick E. Clancy
ClaremontCounselor.com
Sara Clark
Concorde Battery Corporation
Dayle Dalling
Designworks Architectural Signage & Graphics
Destiny Christian Center
Heather Dickerson
James Dixon
Mark Dixon
Yvette Duarte
Lauren Eady
Danielle Edwards
Tracy Elefante
Britni Ellis
Sandra Espadas
Richard Forsberg
Danita Fulton
Deniz Galindo
Corina Garay
Gabriel Mateo Garcia
Nora Garcia
Ricardo Gomez
Angela Gonzales
Lesli Gooch Ph.D.
Angela Green
Lesley Hampton
Noemi Harnen
Hathaway Dinwiddie Construction
Edward A. Hopson
Claudia Jauregui
Natashka Jones
Rhonda Keliipio
KJ Carpet Wholesale
Timothy Kohut
Zoe Urrutia Kranemann
Thomas Kulinski, Jr
Joanne Lessard
Inette Libolt
Martha Lopez
Venus Lujan
Kevin & Deborah Lutz
Llennifer Martinez
Javany Martinez
Cynthia Mejia
Stephanie Morris
Rajakumar Munu
Alicia Myers
Gary Ovitt
Lisa Padgett
Stacey Proctor
Michelle Ramirez
Everett Clinton Reid
San Bernardino County Professional Firefighters Local 935
Kristine Scott
Toni Seymour
John Sharkey
David & Pamela Shiba
Sheridan Solis
Suyapa Sosa
Suzanne Sproul
Maxine Tatum
Nyccolet Testero
Serey Tol
Towne Avenue Real Estate
United Paving Co.
James Vale
Jill Van Balen
Patricia Vega
Denise Virgen
The GEO Group Foundation
Thy Voeyn
Patricia Whitaker
Michael Wright
Zait Bistro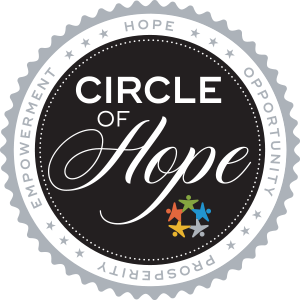 Valerie Acevedo
Pat Aceves
Meredith Allen
Altec Testing & Engineering
Alvaradosmith
Griselda Arroyo
Art Deck Professional Waterproofing
Allan Arzu
Chris Avias
Alexander Ballesteros
Tonia Ballou
Melody Barrett
Eric & Renee Beaver
Claudia Becerril
Trevahn Belcher
Alajandra Benavente
Erica Bender
Elijah Bias
Austin Bolechowski
Roberta Bonfiglio
Philip Boroda
Sandra Bowers
Eloit Brody
Burning Bush Church
Carina Bursese
Rachelle & Mark Bussell
Nicole Butler
Kristina Campbell
Gabriela Cardenas
Stephen Carlson
Career Strategies
Andrea Carrera
Jesus Caseres
Raquel Castillo
Eduardo Castro
Charities of America
Chef's Country Cafe
Michael Chiang
Rhonda Ciminesi
Eric Cobarrubio
Consumers Pipe & Supply
Lorna Contreras
Margery Davidson
Blake Davis
Robert DeAcevedo
Elijah Deleon
Guadalupe Delgado
Sheri Dill
Royce Downey
Colette Drexel
Flora Dugbarty
Cynthia Edwards
Kellie Elliott
European Wax Center
Joseph Fabela
Tonya Fairey
Tamara Finnie
Brenda Flores
Jennifer Freeman
Dennis Funk
April Joy Galka-Gonyeau
Joseph Daniel Garcia
Oscar Gonzalez
Alejandria Gonzalez
Regina Grijalva
Ed and Melinda Gross
Monica Ines Guerra
Yvonne Gutierrez
Rex Gutierrez
Alana L. Harper
Denise Hasan
Travis Doane Haskin
Phillip Hawkey Consulting
Yasser Hernandez-Gonzalez
Antionette Hewitt
Gabriela Hoffman
Joseph Howard
Andrew Hudson
Lori Huemme
Ryan Hutchison
Charles Isbell
Jimmy John's
Page Jodoin
Maria Joyce
Alice Juarez
Michael Kane
Jill Kendrick
Dave & Pat Kick
Lorraine Kindred
G. Allan Kingston
Laura Kuhns
Cynthia Kurtz
Julie Lamp
Iraida Lebron
Tina Ledford
Roman Lemus
Luana Lemus
Cynthia Lilavois
Filemon Llamas
Maria Lopez
Carlos Lopez
Veronica Lugo
Kelly L. Madden
Kevin Mailangkay
Jose Manzo
Virgil Marcos
John Mariano, Jr
William J. Marlar
Sandra Martinez
Massage Envy
Robert Murray McBride
George McClellan
Dana McDaniel
Dale McGallian
Brian McLaughlin
M.D.C. Holdings, Inc.
Jacklyn Mendoza
Dennis Michael
Danielle Mixon
Olixel Mora
Jose Arturo Moreno, Jr Jr.
Rondee Mullenaux
Trisha Muse
Dianna Noeth
Rebecca Norman
Julie Normand
Novelty Printing
Michael Novogradac
Javier Ocegueda
Kameron Oneal
Amy Ontondo
Alvaro Osornio
Sue Ovitt
Andrew Padilla
Christopher Paez
Miguel Palafox
Stephanie Palm
Annakena Perez
Philadelphia Hardware Group
Joe Potocki
Randi Prewett
Tracy Pride
Jessica Puerto
Matthew Daniel Pyrdeck, Jr.
Severin Quaranta
Adolfo Ramirez
Stephen Readmond
Rebel Rose Beauty By Jen
Russel Reneau
Barry Riddle
Sandra Rinker
Vladmir Rivera
Wilfredo Rivera
Ann Robertson
Julie Robertson
Monica Rodriguez
Erika Rodriguez
Maribel Rodriguez
Traies Roe
Veronica Rosella
Jana Salazar
David Joseph Sanchez
Juan F Sanchez
Salt Oasis
Lisa Schafer
Karen Scott
Kristinna Sellers
Sempra Energy Foundation
James S. Sheridan
SIC Psycles
Brett Smith
Olu Smith
Kenneth Sofge
Donna Southard
Jessica & Thomas Stagg
Nicole Stowell
Randall Street
Studio 30
Elizabeth Sylvester-Brown
Synergi Orthodontic Specialist
Scot Taylor
David Tomlinson
Vanessa Torquato
Pablo Torres
Dixie Torres
Christian Torrico
Celine Tuazon
Maria Valles
Deborah Van Balen
Leonel Vasquez
Alma Velazquez
Manuela Verdugo
John Wade
Jolie Wah
WASH Multifamily Laundry Systems
Treva Webster
Kristy Willett
William Taylor Construction
Brian Woods
Patricia Yracheta
BECAUSE OF YOU
we are making a difference in the lives of children, families and seniors living in poverty. Together, we transform lives and communities.