President's Circle
The Colonies-Pacific LLC
Andrew & Blenda Wright
Champion of Hope
Jeff & Kellie Burum
Citizens Business Bank
Fontana Foundation of Hope
Mission Economic Development Agency
National CORE
Jimmy Previti
John P Previti Memorial Foundation
Warrior of Hope
Advanced Environmental Landscape Design & Consulting
Irene W. & Guy L. Anderson Children's Foundation
Bank of America Charitable Foundation, Inc.
Bank of the West
BBVA Compass Bank
City National Bank
Endrizzi Enterprises, Inc.
Gallant Risk & Insurance Services
Kaiser Permanente Riverside County
Larson O'Brien LLP
Pacific Western Bank
San Manuel Band of Mission Indians
Saucony Run for Good Foundation
SCAN Health Plan
Seamless Flooring
Southern California Edison
Southern California Gas Company
Target Foundation
The Crebs Family Foundation
The Sterpa Family Foundation Fund
Union Bank
US Bank
Vandalia Heritage Foundation
Larry Van Noy & Mary Kwolek
Walmart Foundation
Wells Fargo Foundation
Westport Construction, Inc.
WNC & Associates, Inc.
Hero of Hope
Balestreri, Potocki & Holmes
Bank of America
BBVA Compass Bank Foundation
Mitchell Bradford
Jeffrey Burum Enterprises
California Steel Industries, Inc.
Chase
Children's Fund
Cigna Healthcare
Circle City Roofing
Citi Community Capital
City of Hope
City of Ontario
Dignity Health Foundation-Inland Empire
Diversified Pacific
DM Electric
Ferguson Supply
Gauthier Construction, Inc.
Carol Godlewski
Harbro Inc.
HMC Designing Futures Foundation
Hudson Housing Capital
JP Morgan Chase
Kaiser Permanente
Stephen & Dena Larson
Microsoft
Novogradac & Company LLP
Opus Bank Foundation
Michael G. Rademaker
Raymond James Tax Credit Funds Inc.
Charles and Mildred Schnurmacher Foundation
Silverline Construction, Inc.
Specialized Training by Angel Rogers
Rick & Diane Tucci
Webb Family Enterprises
Wells Fargo
Wells Fargo Government & Community Relations Group
Guardian of Hope

Advantage Painting Solutions
Aetna Foundation
Alikat Technologies, Inc.
Alvarado Smith
Arbonne Foundation
Aviso Legal Group LLP
BluSky Restoration Contractors
John Bremond
Richard & Mary Brumbaugh
James D. Cashion
Century Housing
Rose Cheung
Claremont Counselor
Clark Pest Control
Comerica Bank
CTBC Bank Corp.
Dunn Edwards-Santa Margarita
EmpireWorks
Etherton Muchirahondo
Fidelity Title
Glynn's Contracting
Gubb and Barshay
Dan Guerra & Associates
HCC Surety Group
Dan Horn
David Hughes
IMA Financial Group
IMAC Construction
Imperial T&S Plumbing
Inland Empire Health Plan
Olen Jones
Kealma Services
KJ Carpet Wholesale
Klein Hornig, LLP
Life Steps Financial
LINC Housing Corporation
Loma LInda University Health Services
Mama's Oil Factory
Mark Christopher Properties, LLC
Dr. Lesli McCollum Gooch Ph.D.
Annabel and Tony Mize
Pacific Premier Bank Foundation
Resource Computer Solutions
Riverside University Health Systems
Rockwell Drywall
RRM Design Group
Michael and Jayne Ruane
Safelight Group
San Bernardino County Housing Authority
San Diego Gas & Electric
Sciortino Design
John Seymour III
Socalapts.com
Southern California Edison Foundation
Steve & Victoria PonTell
Target-La Quinta
Tejon Ranch Company
The Fury
The Richman Group
UBS Financial
WASH Multifamily Laundry Systems
Andy Watt
Western General Painting, Inc.
Ashley Wright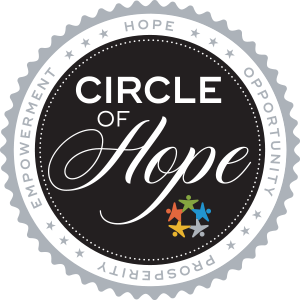 Friend of Hope

Asian Real Estate Association of America
Bank of America
Katharyne Beebower
Burrtec Waste Industries, Inc.
Gregory & Jacqui Bradbard
D.L. Brown
Doretta Bryan
Philip Burum
Paul Charron
Richard Cisakowski
City of Montclair
Rob Clark Construction
Gavin Clingham
Will Cooper Jr.
Will Cooper, Sr.
Alyssa Cotter
Heather Dickerson
Elevate Public Affairs
Feeding America San Diego
Michael Gaber
Lori Ginex-Orinion
David Grunwald
Yvonne Gutierrez
David Herrera
Cindy Huang
Ithaka Advisory, LLC
Matthew A. and Jill M. Jordan
Christopher M. Killian
KImball, Tirey & St. John LLP.
Mayor Paul Leon
Ernie Mastel
MRFG-ICON
Heather Nishoika
Novelty Printing
Red Stone Equity Partners
Daniel Richards
Mike Roos and Company
Rush Heat
San Ysidro Health
James S. Sheridan
Suzanne Sproul
John Taylor
Joe Thigpen
Towne Avenue Real Estate
Michael Tulisiak
Alexa Washburn
Patricia Whitaker
Kristy Willett
Brian Woods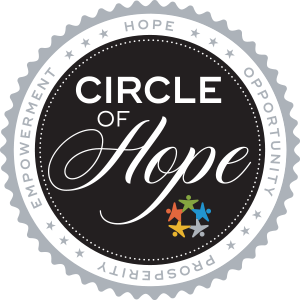 Michael & Debra Abeling
Jason & Starla Anderson
Art Andres
Angel Jewelers
Eric & Renee Beaver
Adrianna Bluhm
Jacqui Bradbard
Scott Bricker
Mr. Patrick E. Clancy
Cambridge College
Rita Clemons
Colton Joint Unified School Board
Jessica Cometa
Commonwealth Land Title
Robert De Acevedo
Ron & Kristin Dearth
Designworks Architectural Signage & Graphics
Robert Diaz
James Dixon
Pamela Easter
Tracy Elefante
Kevin & Amy Emerson
David Epperson
David Espinosa
Jimmy & Irene Espinosa
Martha Fonseca
Renee Futter
Nora Garcia
Greater Riverside Hispanic Chamber of Commerce, Inc.
Lesley Hampton-Edwards
Jill Hardy
Dr. Janet Harms
Mark Harris Plumbing
Richard & Judith Hart
Bernard Hauser
Philip Hawkey Consulting
Hitzke Development Corporation
Victoria Hunt-Weiss
Chuck Isbell
Claudia Jauregui
Rhonda Keliipio
Kevin Kilbane
Lorraine Kindred
Timothy Kohut
Laura Kurtz Kuhns
Thomas Kulinski Jr.
Lisbeth Labrada
Rob Levy
Angela Lindsey
Neferiti Long
Martha Lopez
Ines Lopez-Blanco
Daniel Lorraine
Malik Mallory
Javany Martinez
Ruben Minjarez
Stephanie Morris
Murrieta Development Company, Inc.
Ashley Neff
Robert Noeth
Onyx Architects, Inc.
Gary Ovitt
Lakira Patton
Frank C. Pine
Ciriaco Q. Pinedo
Pitassi Architects, Inc.
James and Paula Poppen
Christina Previti
Adolfo Ramirez
Jesse Rayo Gomez
Residential Design Services
Riverside Paint Company
Julie Robertson
Rush Plumbing
Safelite Group
San Bernardino County Board of Supervisors
Kristinna Sellers
Sherman Williams Paint Company
John Sharkey
Kyle Shulty
Sheridan Solis
Suyapa Sosa
Jessica & Thomas Stagg
Symons Fire Protection
Synergy Medical Aesthetics, Inc.
TA Consulting
Faranek Tavassoli
The Community Foundation
Christy Ulrich
United Paving Co.
Jill Van Balen
Kiana Webb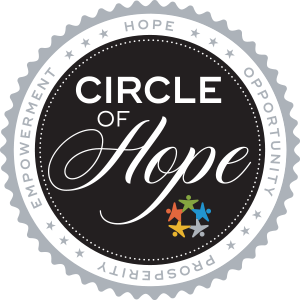 Peter Agarwal
Angel Agudo
Meredith Allen
Altec Testing & Engineering
Antoninos Italian Restuarant
Chad Arbuckle
Blanca Arellano
Eric Armstrong
Adrian Arroyo
Art Deck Professional Waterproofing
Alan Arzu
Alexander Ballesteros
Tonia Ballou
BSM
Andre & Susan Barton
Claudia Becerril
Alexandra Benavente
James Bigler
Rebecca Bolton
Sandra Bowers
Silvia Brenes
Martha Bujosa
Helen Burney
Rachelle & Mark Bussell
Nicole Butler
CareMore Health Plan
John Carney
Jesus Caseres
Randall Casteel
Jonathan Castillo
Victor M. Castillo
Eduardo Castro
Josh Chan
Stephanie Chase
Dominic Chavez
Antonio T. Cisneros
Rosemary Clark
Sara Clark
Vera Cortez
William Cortus
Michael Cosner
Stephen Dally
Margery Davidson
Margie & Larry Davidson
Felisa Day
Rita Ramirez Dean
Elijah Deleon
Heidi Denault
Design Works LA
Mark Dixon
DLA Piper, LLC
DM Hensley Enterprises, Inc.
Sonya Duncan
Anne Dutrey
Danielle Edwards
Paula Escobar
Joan Feser
Edward Field
Florence Pasta
Richard Forsberg
Kathryane Foster
Jennifer Freeman
Shelly Gagnet
Dennis Galindo
Corina Garay
Gabriel Mateo Garcia
Joseph Daniel Garcia
Angela Gonzales
Alejandrina Gonzalez
Angela Green
Matt Grosz
Rex Gutierrez
Michael Hamilton
Paige Hardy-Hill
Hardy-Hill Home & Estates, Inc.
Noemi Harnen-Corona
Alana L. Harper
Travis Doane Haskin
Antoinette Hewitt
Gabriela Hoffman
Honest Care
Inland Empire Resource Center
Charles Kyle Isbell
Stacey Jamilkowski & Family
Tonya Johnson-Graham
Natashka Jones
Glinda Jordan
Alice Juarez
Jill Kendrick
Yessenia Kennedy
G. Allan and Patti Kingston
Matthew Knox
Zoe Urrutia Kranemann
Cynthia Kurtz
Penny La Madrid
Iraida Lebron
Lee & Stires, Inc.
LL Creations
Luana Lemus
Filemon Llamas
Maria Lopez
Ron Loveridge
Kelly L. Madden
Kevin Mailangkay
Jose Manzo
Virgil Marcos
William J. Marlar
George McClellan
Brenda McFarlane
Dale McGallian
Maureen McLaughlin
Cynthia Mejia
Jacklyn Mendoza
Mercedes & Scott Meserve
Krista Michaels
Barry & Beverly Minehart
Susan Montoya
Andre Moreno
J. Dan Murphy
Alicia Myers
Daniel Nackerman
Network for Good
David Nicely
Tom Nightingale
Dianna Noeth
Rebecca Norman
Julie Normand
Jimmy Noroberg
Damien & Jennifer O'Farrell
OJ Insulation
Ontario Chamber of Commerce
Ginger Ontiveros
OPARC
Patrick O'Riley
Chet Oshiro
Pacific Advisors
Lisa Padget
Andrew Padilla
Christopher Paez
Stephanie Palm
Tom Paradis
Elliah Pearce
People Media Worldwide, Inc.
Abraham Perez
Christine Pham
Erma Polar
Stacia Pravongviemglcham
Precision Landscape Service
Randi Prewett
Severin Quaranta
Michelle Ramirez
Maria Razo
Julie Reay
Everett Reid
Russell Reneau
Maurice Richard
Wilfredo Rivera
RMP Supply
David Roberts
Vanessa Roberts
Ann Robertson
Erika Rodriquez
Traies Roe
Luz Roldan
Frank Rozario
Jerry Ruiz
Adam Russell
Juan Sanchez
San Bernardino Unified School District
Gabriel Sandoval
Lisa Schafer
Armando Sedano Morales
Senior Solutions Professionals
J and R Sheridan Family Trust
David & Pamela Shiba
Sierra Framing
Ramon Simmons
Skin Perfect Medical Spa
Lawrence Snowden
Nicole Street
Randall Street
Studio Archirects
Maxine Tatum
John Harvey Taylor
Scot Taylor
Tray Tessem
The Countertop Factory
TransTech
Jamie Washington
Jeff & Ingrid Thom
Pablo Torres
Terrence Trudo
UBS Employee Program
James Vale
Guadalupe Valencia
Jessica Varju
Bertha Vasquez
Leonel Vasquez
Lisa Velasquez
Manuela Verdugo
Victoria Gardens
Jolie Wah
Craig Watson
Rick Westberg
Crystal Wheeler
Teresa Wilkinson
Christy Williams
Mark Wolf
Ted & Tammie Wright
Robert Wyatt
Chris Yi
Joe Yurosek
Adil Zaher
Ivan Zainos
Sami Zantout
BECAUSE OF YOU
we are making a difference in the lives of children, families and seniors living in poverty. Together, we transform lives and communities.